"Best available tool to support decision-making, create corporate transparency and gain real-time cross-functional view of business operations."

"Fair climate is the employer's and the employee's common interest. JobCTRL® provides an objective evaluation system free from any discrimination."

"JobCTRL® ensures the maximum utilization of organizational resources: it strengthens leadership effectiveness and consequently, increases the profit."

"JobCTRL® helps developing flexible work places and creating the conditions of productive mobile work."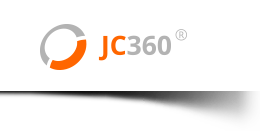 Document, Analyze, Improve
"You can't manage what you can't measure": all work related activity is collected and processed

Innovative aspects to analyze productivity and a new horizon of predictive modeling

See by a glance how to improve efficiency
Uncover efficiency leaks and make employees stay focused on their tasks
Optimize work execution and increase occupancy by 10% or more
Real time status and cost tracking enables the soonest possible intervention in ongoing projects
JobCTRL® is an innovative concept to improve individual and enterprise level productivity by measuring and analyzing processes, organizing projects and human resources to build a better aligned workforce with more efficient operation.
JobCTRL® already proved












JobCTRL® innovatively addresses real efficiency problems and successfully satisfies existing market demands. The complexity enables the deployment from public to private sector, from manufacturing to services - where measuring success matters.
There was no company who did not introduce JobCTRL® after the pilot. And neither of the above companies realized less than 15% improvement in the first 3 months.
With JobCTRL® you can
Gain better insight from measured and trusted work data
Convert it to better decisions in less time
Track and compare all corporate projects by up-to-date information
SEE IT LIVE
Access to the live demonstration of JobCTRL Inc.
See it from the inside what the employees at the different departments are doing right now and how they are getting on with their tasks.
Documenting work - anywhere With the JobCTRL® mobile and desktop applications users can log their work basically anywhere. The tasks, projects and customers are also synchronized on the smartphone while activity documentation is supported with automated rules: assigning conversations to customers automated business trip reports location based project switching and task creation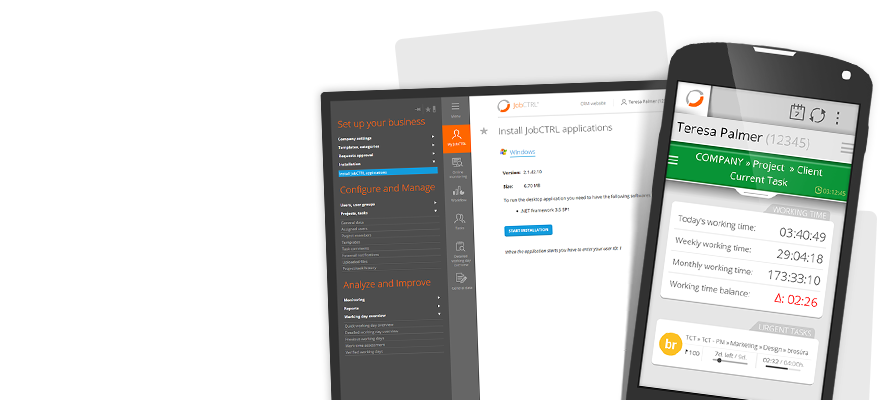 Tracking progress with undelayed information Activity data provided by the JobCTRL® applications are structured to satisfy the analytical requirements of business executives. The Real-time activity charts and diagrams provide a snapshot about actual utilization of human resource while detailed user and project reports reveal the efficiency trends throughout the organization.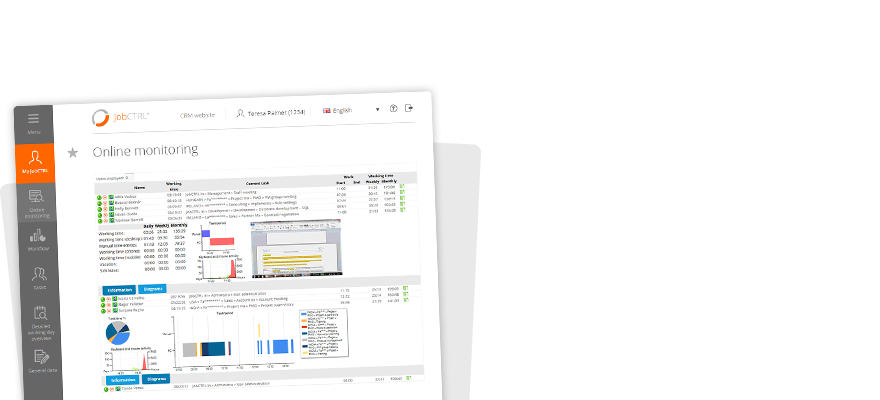 Targeted resource allocation In JobCTRL® the precisely measured transactions provide the basis of the efficiently managed projects. Accurate project updates in the interactive time-sheet of the Resource Manager: allow flexible workload adjustment ensure reasonable resource utilization sustainable high level productivity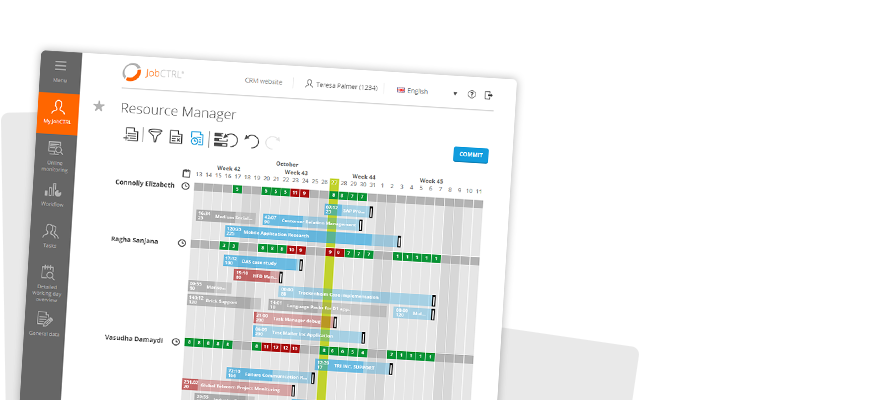 Dynamic control over budget and finance JobCTRL® is equipped to review or analyze project statuses in terms of schedule and cost. With undelayed task progress information the Online Project Monitoring enables the management with: unbiased comparison of actual project performances at any phase profitability forecasts in different organizational setups effective assessment through estimated, expected and actual cost performances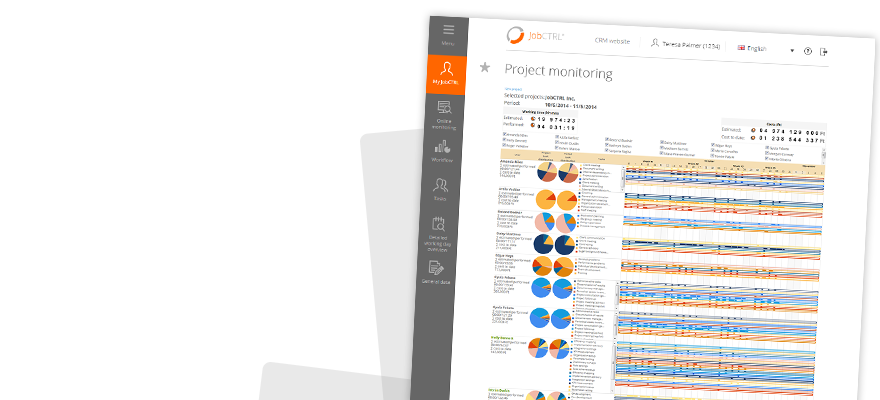 Innovative automations In JobCTRL® all working time is automatically documented and mapped with the appropriate task, project and customer - without manual activity logging. Different levels of rule based workflows can be defined to automate: assigning tasks and meetings to users according to the active applications task and project creation with precise measuring points separation of non-work activities from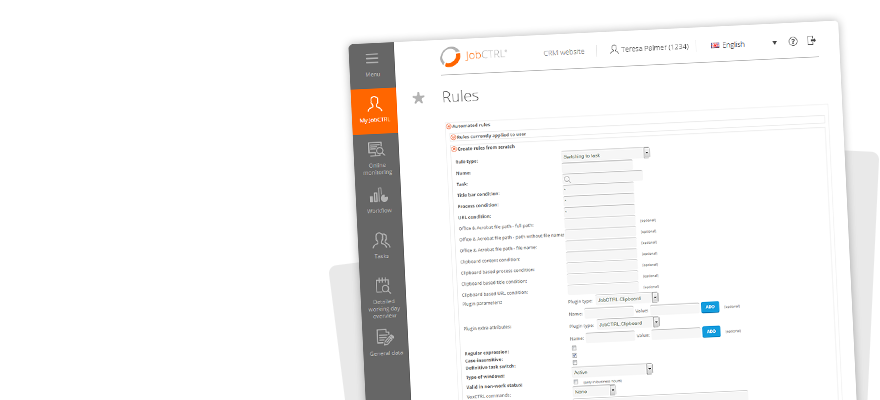 Pricing
From USD 1.00
The service fee of JobCTRL® can be simply by user per day calculated. The daily USD 1.00 service fee is insignificant compared to the cost of employment for a company. A quick return with considerable profit can be realized by the increased productivity achieved with the JobCTRL®.
Free access to all features in a 30-day pilot
We are certain that a double digit productivity increase will close the pilot. After the pilot period, all of your customizations, data, and actions remain intact and your dedicated expert will assist in extending live JobCTRL® to further workflows, projects and work groups.
Get free pilot for a
min. 10%
efficiency improvement!
The JC360 provides complete documentation of working time, whether it is in the office, at the client, physical or teleworking.
Developed for mobile devices, the JC360 service also makes out of the office worktime accountable.
An integrated service package for supermarkets, shops, factory production units and construction site workers.
The JC360 is the perfect tool for all employees, regardless of where and when they work, to show and document their work.
Contact Us
If you are interested in JobCTRL® and its methodology, we are glad to be at your disposal. For further information or for scheduling a meeting, you are kindly requested to fill in the form below and our consultants shall contact you within two business days.
JobCTRL® Contacts Worldwide